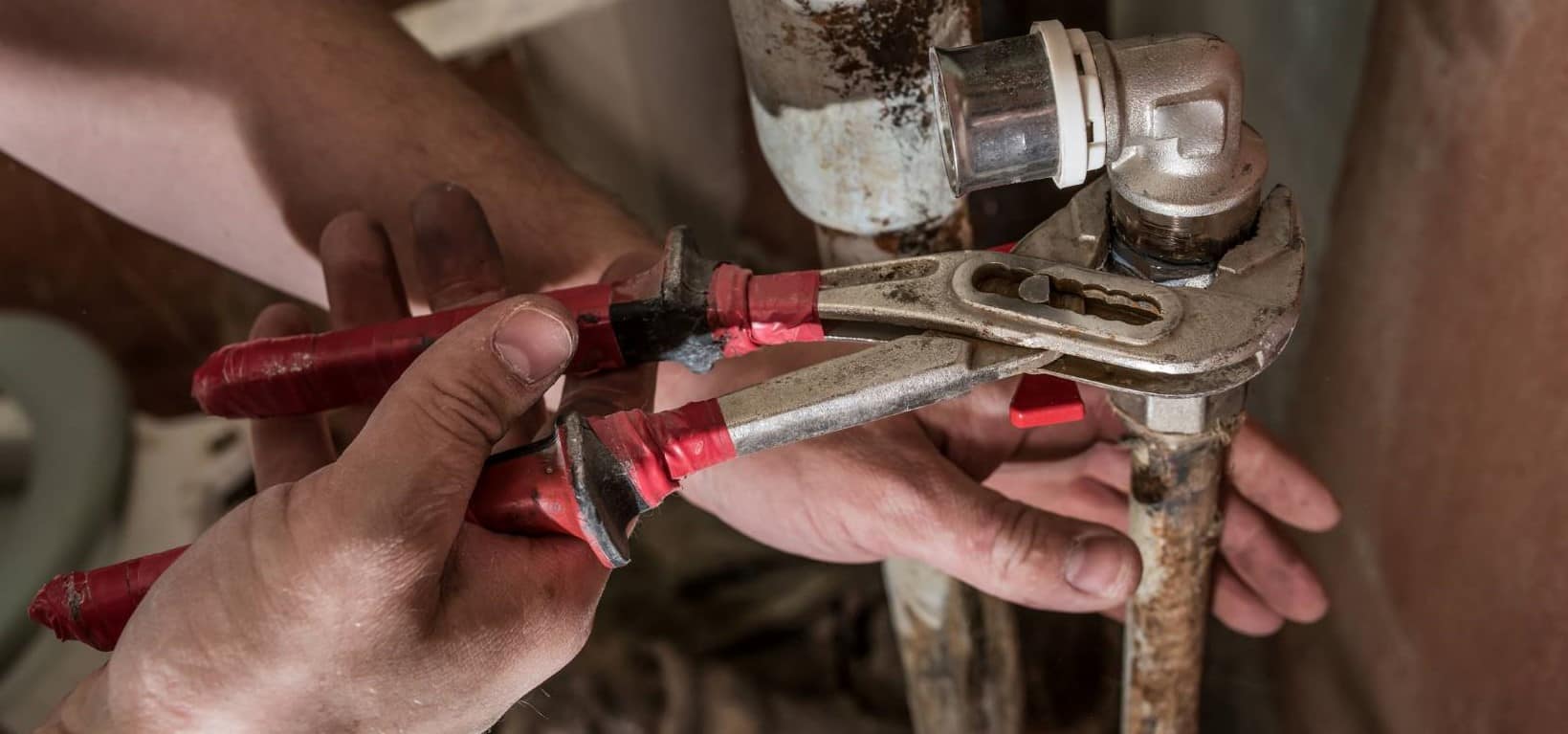 Alpharetta Repiping Services
It's no secret that the pipes are one of the most integral parts of your property's plumbing system. They are responsible for moving hot and cold water around your property, pumping in clean water, and removing waste through the sewer system. Because of their constant usage, your pipes may eventually age to the point where piecemeal repairs no longer make sense; corroded pipes might be discoloring your water, affecting your water pressure, and are vulnerable to recurring leaks. Plus, if your plumbing was built between 1978 until 1995, your piping might also be made out of rapidly deteriorating polybutylene. Assured Comfort is here to help! In these cases, you can save money and repeat plumbing visits by repiping a segment of your plumbing system or replacing your aging pipes altogether.
The team of plumbers at Assured Comfort are trained to handle partial and full repiping jobs to keep your property's plumbing fully functional. Call us today at (Sorry, we are unavailable) for more information on our expert repiping services.
Consider Full or Partial Repiping If:
Your Property Currently Has Old Metal or Polybutylene Pipes
Your Pipes Are Over Five Years Old
You're Experiencing Lowered Water Pressure
The Temperature Fluctuates in Sinks and Baths When Flushing the Toilet
You Experienced Slab Leaks
Your Water is Rusty or Yellow
Assured Comfort can diagnose whether you would benefit most from repiping a specific part of your property or whether a larger repipe is needed. With a whole-home repipe, you can prevent years of costly piecemeal repairs each time a part of your plumbing system fails. This will improve the long-term resale value of your home as well.
How Much Does Repiping Cost?
Depending on the level of repiping and the materials used, the cost of repiping jobs can vary. Copper repiping jobs are often the most expensive, costing twice as much as PVC and polyethylene, but also have the highest longevity with 50 year warranties that are often exceeded. A complete repiping job can easily cost thousands of dollars whereas partial repiping is much less expensive. It is important to determine when the long-term benefits of completely replacing your pipes outweigh the cost of repairing what you currently have. The plumbers at Assured Comfort have the experience and judgment to help you make the right decision.
{"description": "Full or partial repiping can bring new life to your property's plumbing by ensuring your pipes stay strong and corrosion free. Assured Comfort is the team of plumbers you can trust to keep your Alpharetta pipes in excellent condition. Call today for an estimate."}